An oxygen concentrator is a device that concentrates the oxygen from a gas supply (typically ambient air) by selectively removing nitrogen to supply an oxygen-enriched product gas stream.
The cost of one oxygen concentrator is around 75 thousand taka.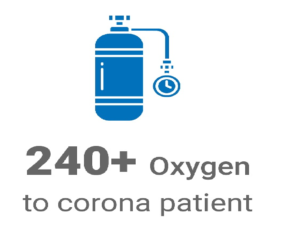 With a surge in the number of severe COVID-19 patients in the country, the demand for oxygen supplies has only increased. While a large population of people gasping for breath and queuing up outside hospital premises, there are also a significant number of infected individuals, who are getting themselves treated at home, breathing with the help of oxygen concentrators and other means of oxygen.
MASTUL Foundation provides free oxygen service to corona patients, especially the poor. We have given oxygen to around 250 corona patients. We need around 5 oxygen concentrators to maximize the support that we are providing corona patients. Please support us in this cause that is close to the hearts of so many.
Contact Information
You can get connected with MASTUL in a number of ways. Visiting us at our office, giving us a knock at our social media pages (Facebook and website) giving us a call or last but not least, sending us an email. Below our contact information is mentioned:
Support us
Please come forward and contribute as much as you can. Your help will give people a chance at life.
Bkash (Payment)- 01730482278
নগদ (Payment)- 01730482279
contact and Bkash (send money)- 01730482281
Project Officer number-01302947481
Donate to  https://www.mastul.net/donate/
Facebook Page: https://www.facebook.com/MastulFoundation/