Projects for Women
OVERVIEW
MASTUL has initiated several projects for women which will help them to claim their deserved rights through providing them knowledge about their rights, ways to acquire the rights, how to empower themselves, knowledge for awareness, and more. Support us.
LAUNCHED
Jan 2016
PROJECT TYPE
Women Empowerment
Women's Rights

Introduction
The development of a society is largely dependent on women's participation. But due to social beliefs, prejudice, and other problems, a major percentage of women are unable to participate in activities outside of the home or demand their rights.
MASTUL has initiated several projects for women which will help them to claim their deserved rights by providing them knowledge about their rights, ways to acquire the rights, how to empower themselves, knowledge for awareness, and more. Below major projects for women are mentioned: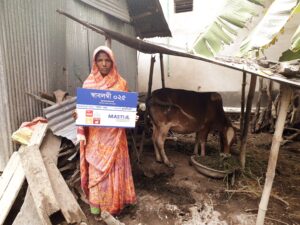 Women Empowerment
MASTUL has initiated a project to develop the skills of women so that they can empower themselves to earn their livelihood. This project involves providing knowledge to build handicraft products, tailoring, etc.
We have provided many women with training and capital such as sewing machines and livestock so that they can earn enough to take care of themselves and their families.
Along with making women self-reliant, we have also raised awareness about the importance of women and their right to work in the underprivileged communities where our beneficiaries reside. We do this to increase acceptance of women taking on the role of bread earners.
Women Rights
Women are equal to men in every aspect and they deserve equal rights so that they to can live fulfilling lives and contribute to the economy. They have the freedom to work and the right to be treated fairly.
Unfortunately, some underprivileged communities have the tendency to disregard these rights and treat women like they are property. Outgoing women are the subject of scrutiny.
Even when it comes to the distribution of resources, it is seen that girls and women do not get as much as their male counterparts.
This Women Rights project involves teaching women about their deserved rights and ways they can acquire these rights. This project also provides legal counseling support to women if they require it.
A woman's voice is powerful and it is a shame to not enforce it in society. But when a woman knows her rights, she is able to claim what is rightfully hers and she is able to stand up for those whose voices are oppressed.
Violence Against Women (VAO) & Sexual Harassment
Girls/women in society are more likely to become victims of physical, verbal, and psychological violence and abuse. Men and family members often use violence to impose authority upon women.
The illiteracy of men and women and their inadequate knowledge about human rights is one of the main reasons for this problem.
MASTUL Foundation implements programs in the rural areas and slum areas of Bangladesh to make the community people aware that is it not okay to oppress women and suppress them from grasping their rights. People must know that it is not okay to use violence or sexual harassment to exert authority or control.
The exclusive program targets males and emotionally persuades them to not abuse women and if that is not enough, Legal action is taken so that they cannot use any form of violence against women.
Child Marriage
In rural areas of Bangladesh, families tend to marry off girls as early as 12 years, due to not having proper education and believing in superstition.
Child marriage is also often a result of not having enough money or resources to sustain the family. The female child is seen as a financial burden and so her family stops her education and marries her off as soon as possible.
Child marriage causes several problems including health-related problems, psychological deterioration and break down, the abrupt end to education, early pregnancy, and poor health of their children.
MASTUL implements projects to provide knowledge to families and men regarding the demerits of child marriage and to create an environment suitable for the growth and prolongation of the proper physical and psychological condition of female children.
Health Camp Specialized for Women
Special health camps are initiated for women to cater to their special needs. These health camps provide treatments for the condition they are affected with during their menopause, menstruation, pregnancy, family planning, childbirth, and others.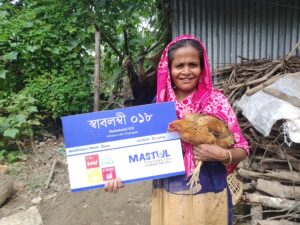 Support Us
MASTUL Foundation is doing all that it can to support women and girls by empowering them, teaching them their rights, creating awareness in society about the rights of women, taking legal action against abuse, and giving them specialized medical assistance.
However, we have limited resources and we can help a limited number of people. The issue is widespread and many women still need our help across the country. It breaks our hearts to not be able to support them because of not having enough resources.
Luckily, we have you by our side. And with your donations, we will be able to expand our operation and empower, inform and protect many more women who desperately need the help. Please donate at your earliest convenience. Your participation is what makes the difference in the lives of countless.
Donation
Your Donation has the power to transform lives, from sheltering those who have no home, to feeding families who have endured hunger for days on end. Please, donate your Zakat/Sadaqah where the need is greatest.
Once you have calculated your Zakat/Sadaqah, or you already know what your owed amount is, you can choose to make your donation through MASTUL Foundation. Doing so will support our appeals, helping thousands of innocent lives living in poverty around the Community.