Self Empowerment Project
OVERVIEW
MASTUL Foundation's self-empowerment project has helped around 560 families to be self-sufficient by providing people with training, financial support, and primary resources. It is a step towards the Sustainable Development Goal 1: No poverty. Support Us.
LAUNCHED
Jan 2016
PROJECT TYPE
Empowerment

Introduction
MASTUL Foundation's self-empowerment project has helped around 560 families to be self-sufficient by providing people with training, financial support, and primary resources. It is a step towards the Sustainable Development Goal 1: No poverty.
We have targeted to help 1000 underprivileged people who are under the poverty line all across Dhaka, Feni, and Cox's Bazar. With our help, they will be self-employed and capable of taking care of their families.
We have given capital to people who are unable to provide for their families in the form of sewing machines, livestock, small shops, and rickshaws along with the necessary training for financial independence.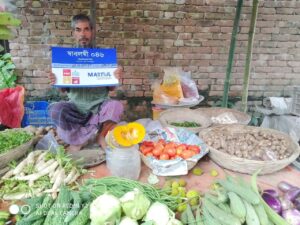 MASTUL Foundation Provides The Beneficiaries With The Following Kinds of Facilities:
Tailoring training along with sewing machine: The beneficiaries get sewing machines to tailor clothes. A training program is organized for the beneficiaries which will enable them to make quality dresses.
Providing vehicles: Beneficiaries get rickshaws, a van, or a motorcycle according to his/her ability. The vehicle helps him/her to earn a living.
Providing shops along with business training: The beneficiaries get training on how to develop a business. A shop is arranged for the beneficiary to run.
Providing cattle along with training on animal husbandry: Beneficiaries are trained on how to rear cattle effectively. They also get cows or goats to rear.
Why Self-Employment Matters
Bangladesh is gradually becoming a modernized country with complete bureaucratic organizations everywhere. Bureaucracy needs both specialized and non-specialized labor. Labors with lesser specialization skills get poorly paid to bear the expense of the whole their family. Moreover, migration is an important feature in today's Bangladesh. People migrate to towns hugely for a better life while they have to face a deteriorated one. So, it's really important to build up skilled labor power. Also since there is huge competition in the job sectors, creating chances for self-employment is important.
Specific Problem
Lack of knowledge about how to use your physical ability in this ever-changing economy.

Lack of skills, resources, and opportunities for working and earning.
Other Problems
Unplanned and temporary work experiences in return for low payment can make things worse.

Frustration and drive towards deviant life.

The tendency to disregard family responsibilities and abandonment.

The helplessness of family members, hunger, and malnourishment.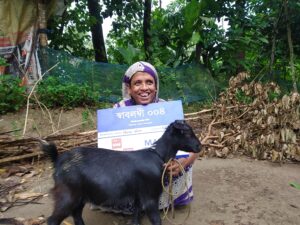 Benefits of The Self Empowerment Project
Direct beneficiaries are selected from low-income families. The underemployed or unemployed from those families are selected as beneficiaries of the project.
As an individual become financially solvent through this project, their family will have the opportunity to alleviate themselves from poverty.
Also, As the individual becomes self-employed, they will create employment opportunities for the other unemployed/underemployed members of the society.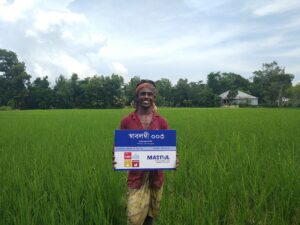 The Benefits That The Selected Underprivileged People And Their Families Receive
For Individuals:
Entrepreneurship training and skill related to job/employment training

Equipment materials to be self-employed: Sewing machine, cattle, shop, vehicle, etc.
For The Families of Selected Individuals:
Alleviation from poverty

Better financial solvency

Basic rights
Indirect Beneficiary
Chance of alleviation from poverty

Basic Rights
Casual Pathway Framework
1. Input
Creating work opportunity and providing physical and cognitive resources
2. Activities
Monitoring the implementation of learned skills and helping them to market and sell their products.
3. Outputs
Trained and skilled people find out their opportunities for better earning. He or she may also help others.
4. Effects
The number of people engaging in crime and deviance will decrease. Furthermore, other poor people may get interested in earning for themselves.
5. Impact
The most significant effect of the families coming out of poverty is providing education to their children so that they can become someone important like a doctor or police officer.
Support Us
MASTUL Foundation is doing all in its power to empower as many underprivileged people as possible so that they can support their families. Though we have made many people self-sufficient bread earners, there are still countless people who are under the poverty line with no means to support themselves or their families.
We are doing the best that we can with our limited resources. However, if we have your support, we will be able to go further and help more underprivileged families to get out of the cycle of poverty.
You are the only one who can make the difference as we are only the means to achieving a poverty-free Bangladesh. You are the true heroes, not us. Please lend your hand of support to MASTUL Foundation in its endeavors to aliviate Bangladesh from poverty. Donate at your earliest convenience.
Donation
Your Donation has the power to transform lives, from sheltering those who have no home, to feeding families who have endured hunger for days on end. Please, donate your Zakat/Sadaqah where the need is greatest.
Once you have calculated your Zakat/Sadaqah, or you already know what your owed amount is, you can choose to make your donation through MASTUL Foundation. Doing so will support our appeals, helping thousands of innocent lives living in poverty around the Community.