Authorities of SSC 91 Foundation visited MASTUL Mehmankhana and joined MASTUL's free iftar campaign named "Iftar for all".
---
MASTUL Foundation
|
April 17, 2023
MASTUL Foundation has been carrying out a free Iftar campaign named "Iftar for All" since the first day of Ramadan. And to accelerate this program this non-profit organization also partners and collaborates with several donors, corporates, and individuals.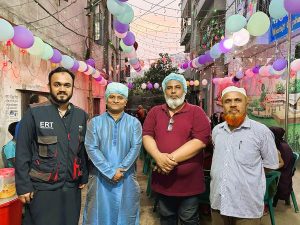 From this consistency, MASTUL gets another philanthropic collaborator named SSC 91 Foundation which also cares about the underprivileged community.  On April 15, the authorities of the SSC 91 Foundation Visited MASTUL Mehmankhana to join the campaign "Iftar for All."
Just after their arrival, they shared their hands with the volunteers to prepare the food packs. Later they distributed it to the presented fasting people. 
This respected authority also spent some quality time with the children of the MASTUL school and visited the shelter home. On behalf of the SSC 91 foundation Mohammad Kamrul Islam Chowdhury, Director (Joint Secretary), Directorate of Social Services, Ministry of Social Welfare and Moazzem Hossain Bipul presented at that program.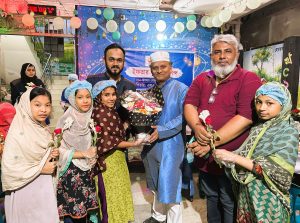 They highly appreciated the activities of the MASTUL Foundation and came to an agreement to work further regarding social welfare and betterment of the humanity.