"MASTUL Foundation Hosts Successful Free Blood Donation Program on Thalassemia Day to Support Patients in Need"
---
MASTUL Foundation
|
May 10, 2023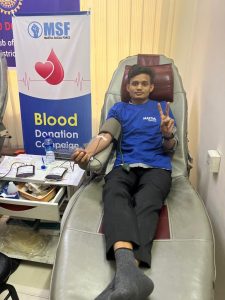 On Thalassemia Day, the MASTUL Foundation organized a free blood donation program at the Red Crescent Blood Centre. The aim of the program was to collect blood from willing volunteers, which could be used to treat patients with thalassemia, a genetic blood disorder that affects the production of haemoglobin.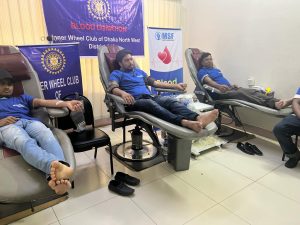 The program was well-received, and a considerable number of volunteers came forward to donate blood. They were screened for eligibility, which included a brief medical history, blood pressure check, and haemoglobin level test. Those who were found to be eligible were asked to sign a consent form, after which the blood donation process began.
The donation process was smooth and efficient, with each donor spending around 15 minutes in the donation room. The staff at the blood centre were professional and friendly, putting the donors at ease and ensuring their comfort throughout the process. Donors were given refreshments and advised to rest for a few minutes after donating to prevent any adverse effects. The collected blood will be used to treat patients with thalassemia, who require regular blood transfusions to manage their condition.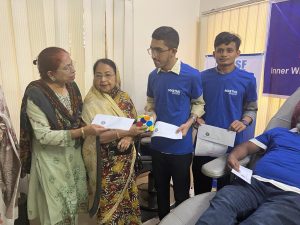 The MASTUL Foundation is committed to supporting patients with thalassemia and raising awareness about the disorder. The free blood donation program is just one of the many initiatives undertaken by the foundation to promote health and well-being in the community. The foundation plans to continue organizing such programs in the future to ensure a steady supply of blood for those in need.