MASTUL Foundation stands next to the victims of the Bongobazar Tragedy
---
MASTUL Foundation
|
April 19, 2023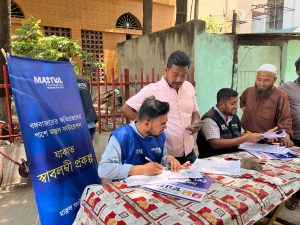 MASTUL Foundation has taken an initiative to rehabilitate the victims of the Bongobazar tragedy. According to the report of the Disaster Management and Relief Ministry, almost 5000 businessmen have faced significant losses and destruction. 6 markets of Bongobazar were totally destroyed and the goods turn into ashes.
The scenario of small businessmen, staff, and workers is very vulnerable. They lost all of their capital and spending an uncertain situation for the upcoming days. Considering this the humanitarian organization MASTUL Foundation plans to do something for these victims.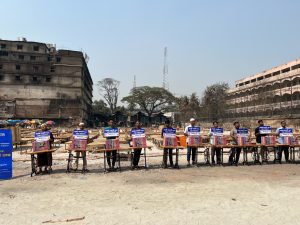 The key plan is to make them self-reliant again through the  "MASTUL Zakat Empowerment Project".  And already more than 10 beneficiaries from Bongobazar got sewing machines under this project. MASTUL also made a list of almost 100 victims of Bongobazar. Gradually, they will also get sewing machines, cash capital, and other logistic support from MASTUL Foundation.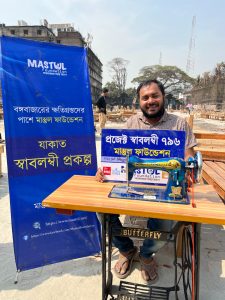 Since the first day of the tragedy, MASTUL has been standing next to these fire-affected victims in different aspects. In the very initial period, the devoted volunteers of MASTUL worked with the firefighters to tackle the fire blaze. Later this humanitarian organization also provided iftar, Sheri, and food support to these affected people.