MASTUL Team worked with firefighters to control the fire blaze at New Supermarket
---
MASTUL Foundation
|
April 16, 2023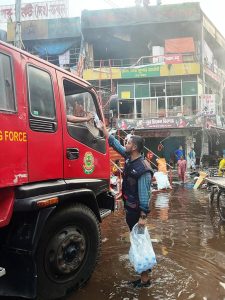 Within a few days, we witnessed another horrific fire incident in Dhaka city. This time there was a fire in the Newmarket area. Still, there is no news regarding casualties. But a massive number of goods just turn into ashes. The businessmen who are affiliated with this trade are facing a horrific situation.
Like the Bongobazar tragedy, even at Newmarket, the intensity of the fire was too high.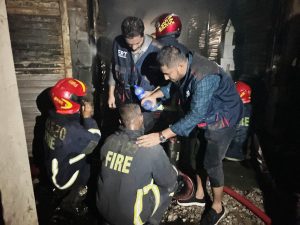 While notifying the news, MASTUL Foundation immediately sent a quick response team to the incident spot. Initially, this devoted team forwarded their hands to the firefighters. They collaborated with the firefighters to minimize the fire blaze and take the situation under control.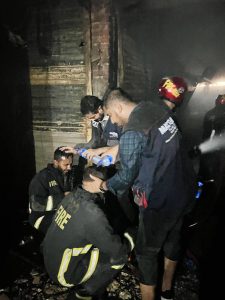 Apart from this MASTUL also helped businessmen to rescue their goods and provides several logistic support.
Especially, there was a massive level of crisis for drinkable water. Yes! This humanitarian organization also provided water. And as the holy month of Ramadan goes on MASTUL also provided iftar packs to the firefighters and the victims.