This Ramadan MASTUL Foundation feed almost 75,000 underprivileged fasting people
---
MASTUL Foundation
|
May 3, 2023
MASTUL Foundation recently launched a free iftar distribution campaign named "Iftar for All" during the entire month of Ramadan. The campaign aimed to provide free iftar meals to those in need and to promote the spirit of generosity and compassion during the holy month.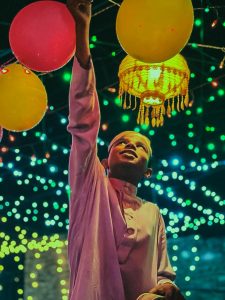 MASTUL Foundation set up a special guesthouse named MASTUL Mehmankhana where almost 500 people enjoyed free iftar every day. The meals were prepared and served by a team of dedicated volunteers who worked tirelessly to ensure that everyone who came to the Mehmankhana was well-fed and satisfied. The iftar meals consisted of a variety of traditional dishes including dates, fruits, rice, meat, and lentils, among others.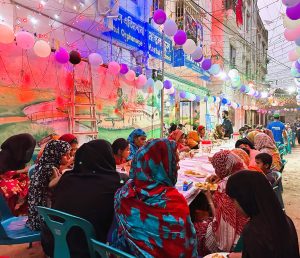 In addition to the Mehmankhana, the MASTUL Foundation also distributed free iftar meals to people in need on the streets. The volunteers went around the city. This ensured that everyone, regardless of their circumstances, was able to enjoy a nutritious iftar meal during Ramadan.
The "Iftar for All" campaign was a huge success, and it received an overwhelming response from the community.  MASTUL Foundation's efforts were greatly appreciated by the people who received the iftar meals, and it was heartening to see so many volunteers coming forward to help those in need. The campaign was a true reflection of the spirit of Ramadan and the values of compassion, generosity, and community.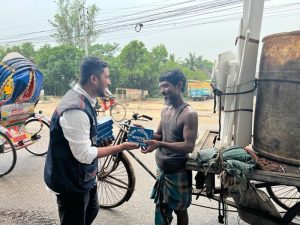 The MASTUL Foundation has been running various charitable activities to support the community, and the "Iftar for All" campaign is one of their latest endeavours. The MASTUL Foundation remains committed to serving the community and helping those in need. They hope to continue organising similar campaigns in the future to promote the spirit of giving and sharing.