Advisor of MASTUL Foundation and All-rounder Shakib Al Hasan turned 34 on the 24th of March
---
Mastul Foundation
|
March 27, 2021
Advisor of MASTUL Foundation and All-rounder Shakib Al Hasan turned 34 on the 24th of March, 2 days before the national liberation day. He spent his birthday preparing for the upcoming IPL.
The nation celebrated the famous cricketer's birthday in every walk of life. As far as his teammates, Rubel Hossain and Mustafizur Rahman Both posted on Facebook naming Shakib as an inspiration and Bangladesh's greatest cricketer.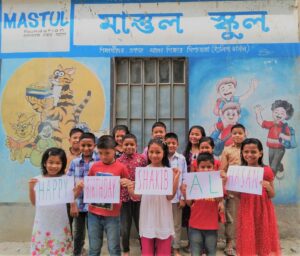 Even the children of the MASTUL orphanage celebrated their hero's birthday and they all wished him luck in his life and the upcoming IPL.
MASTUL Foundations New advisor will be happy to know that his vision of helping those who are in need will be implemented in the month of Ramadan with several projects including empowerment and food distribution.
Shakib is a true hero whom we all love and his birthday was a reminder of this fact. We all hope that all his wishes come true this year.