Bengal Group visits MASTUL's Iftar Distribution Program and agrees to collaboratively work together in further
---
MASTUL Foundation
|
March 29, 2023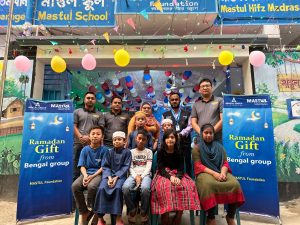 MASTUL Foundation and Bengal Group have agreed to maximize their relationship to work together for the betterment of humanity in different aspects. The initial plan is to collaboratively make an impact on society regarding Child Rights, Empowerment, and other projects step by step.  
… And this comes the following landmark visit of Bengal Group Officials to the Mastul School and Mastul Mehmankhana. Both of these organizations' higher authorities discuss their further plan regarding several social welfares.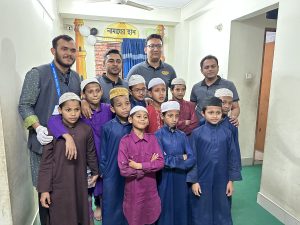 Also, they discussed developing bilateral relations to ensure a massive contribution to the betterment of society from various perspectives.  
Initially, the Bengal Group Officials visited Mastul School and spend some quality time with the students. Also, they gifted hundreds of chairs to the school. Yes! This gift is a lot for them, because, every student could not get the chance to seat on different occasions.
After that, they also visited Mastul Mehmankha where the Free Iftar Distribution Program is going on throughout Ramadan. They were very impressed and encourage the MASTUL Foundation for taking this kind of initiative. 
Yes! Serving humanity, and making some impact on society is the main vow of the MASTUL foundation. And collaboration with partners like the Bengal group can accelerate this journey to the next level.