BGMEA donates to the MASTUL Foundation to support the underprivileged community through free Iftar
---
MASTUL Foundation
|
April 12, 2023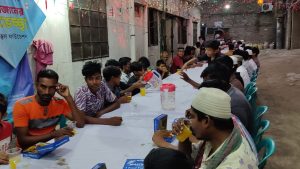 Since the first day of Ramadan, MASTUL Foundation is carrying out a regular free Iftar Program named "Iftar for All".  This program is mainly for those needy people who cannot ensure a decent meal after an entire day of fasting. 
… And MASTUL Foundation has the plan to run it throughout this holy month. But this journey is not easy at all! This non-profit organisation has already faced several challenges and obstacles regarding this issue. However, to fulfil this Nobel target MASTUL gets many well-wishers, partners, and donors.  Especially, the partners like the Bangladesh Garment Manufacturers and Exporters Association (BGMEA) stand next to MASTUL with massive support.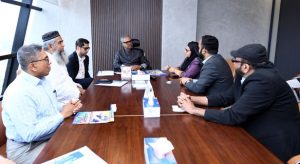 They donate a part of their budget to MASTUL Foundation to support needy people through iftar. The surprising fact is they even cancelled their pre-paned iftar party to rise this fund! BGMEA President Faruque Hassan handed over a cheque to the founder and Executive Director of MASTUL Foundation Kazi Reaz Rahman.  
Mr Kazi Reaz Rahman expressed his thanks to BGMEA on behalf of the MASTUL Foundation and keenly wish to work further with BGMEA for the betterment of humanity. He also said that this donation will encourage MASTUL to take these kinds of initiatives even more.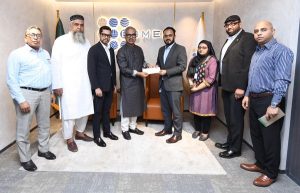 " We must not forget those needy people who need our help, especially in this holy month," said Mr Faruque Hassan BGMEA president.  Also, he invited his community to continue this kind of collaboration to make an impact on society.