Cricketers, Singers, actresses and several celebrities stand next to the victims of the Bongobazar tragedy through MASTUL Foundation
---
MASTUL Foundation
|
April 8, 2023
In any kind of social, national, or international crisis MASTUL Foundation always ensures a quick response to the situation under control. Even at the horrific tragedy of Bongobazar the devoted workers of the MASTUL Foundation stand next to the victims. They gave their hands to the firefighters to control the fire blaze.
After that, they also participated in the rescue operation.  
… And MASTUL Foundation has a plan for the victims of the Bongobazar tragedy in near future.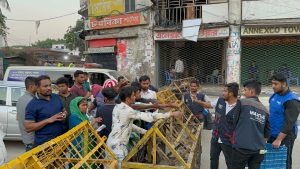 Considering the overall scenario MASTUL noticed that the condition of workers, salesmen, and labours of Bongobazar are very vulnerable. Even the staff and security guards have almost the same condition. Therefore, this humanitarian organization targets to make these people self-reliant again through the "MASTUL Empowerment Project." 
But initially, they are now carrying out free iftar and food programs for the victims. On this journey, a couple of well-wishers also come next to the MASTUL. In the very beginning, the world-class cricketer Shakib Al Hasan collaborates with MASTUL regarding this perspective.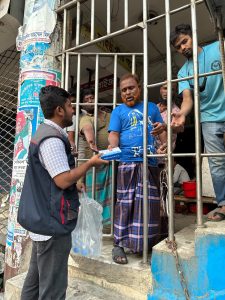 After that, another famous cricketer Taskin Ahmed also landed his helping hand towards the victims through MASTUL Foundation. Even cricketer Mushfiqur Rahim also decides to help the victims with the collaboration of MASTUL. 
On the other hand, famous actress Mehazabien Chowdhury also come forward regarding this issue. Moreover, a couple of actor-actress, singers, and celebrities are now forwarding their helping hands to the fire-affected victims through MASTUL.