Hands Behiend Shishumela Sharabela
---
Mastul Foundation
|
January 17, 2022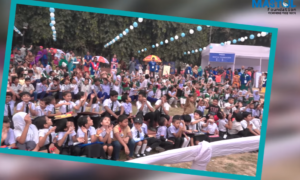 The long-anticipated Shishumela Sharabela is almost approaching. The day-long program would not be possible without the support that we got from our partners and sponsor. A special thank you to our friends listed below.
Media Partner: Shadhikar
Food Partner: Poriborton Kori
Photography Partner: Rana Photography
Co-Sponsor: Steadfast
Entertainment Partner: Inventors Puppet
Shishumela Sharabela will be a peak experience for many children's lives. For this reason, together with our partners and sponsors, we have prepared for an enchanted day of joy and laughter. Join thousands of children on this special day on the 29th of January, 9 am to 6 pm at Rabindra Sharabar, Dhanmondi Lake.