MASTUL Foundation carries out the free iftar campaign both in Dhaka and outside Dhaka
---
MASTUL Foundation
|
April 20, 2023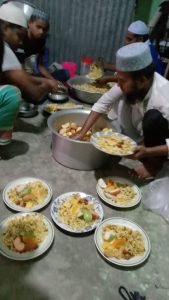 The humanitarian organization MASTUL Foundation always stands for humanity and works for the underprivileged community. Especially, this non-profit organization has been carrying out a free iftar campaign throughout the entire Ramadan.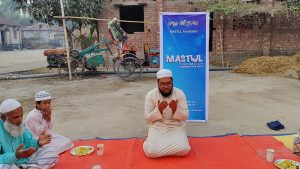 Yes! Just before Ramadan, MASTUL took an initiative to provide free iftar and food package for this holy month. The targeted beneficiaries were the day labourers, people with special needs, widows, orphans, and overall the people who live below the poverty margin. 
From this perspective at MASTUL Mehmankana every day a considerable number of poor people are getting the chance to take a decent meal after the entire day of fasting. The volunteers also distribute the iftars from street to street, in slum areas, and even door to door.  Like Dhaka City, this free Iftar distribution program also runs outside Dhaka. With the collaboration of local partners and dedicated volunteers, these programs are going on.