MASTUL Foundation celebrated World Handwash Day along with its students in the most fun and effective way
---
MASTUL Foundation
|
October 17, 2023
MASTUL Foundation organised an awareness campaign on World Handwash Day at its school named "MASTUL School and Shelter Home." to raise awareness among young minds to wash their hands regularly and stay hygienic. 
Unlike any conventional type of campaign, this event had a lot of fun activities. The students enjoyed an animated documentary that showcased the importance of handwashing, the proper way of handwashing, and the alarming impact if they avoid it.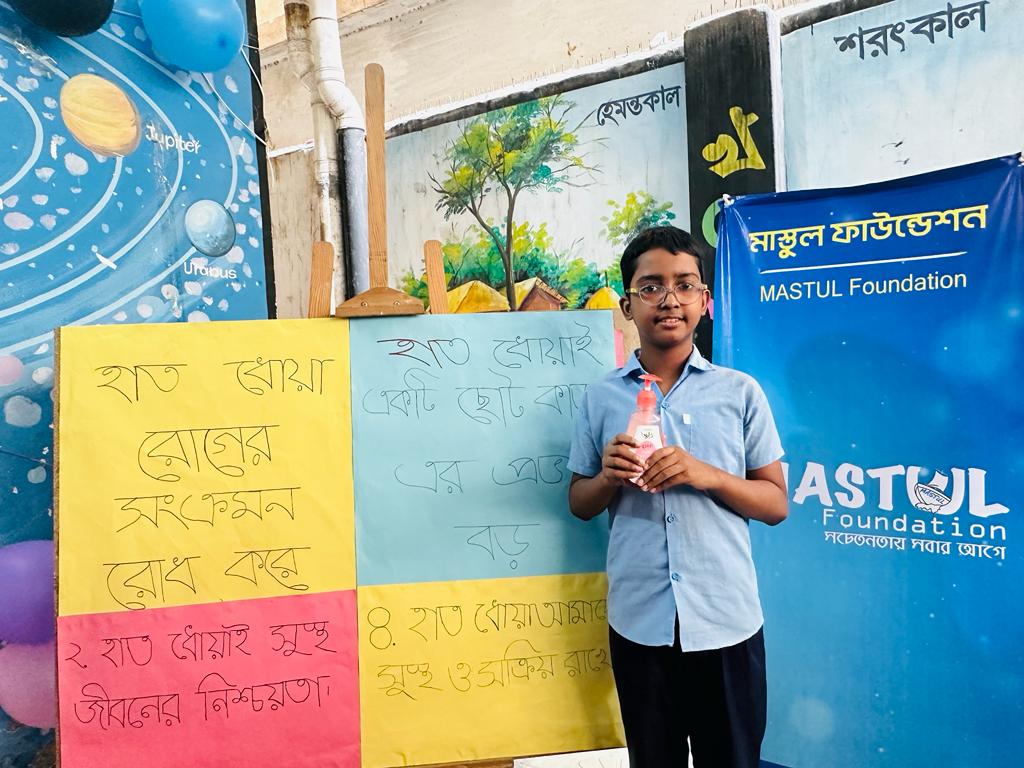 After that, they practically illustrated how to wash their hands and this segment they enjoyed a lot. End of the event, these little angels also made an oath that they would wash their hands regularly before eating, after toilet, and after back home.
Esteemed MASTUL officials, teachers of MASTUL School, and the guardians were also present at that landmark event. It is worth mentioning the humanitarian organisation MASTUL Foundation is always proactive in terms of raising awareness in several terms to establish a better world, and this campaign was part of its regular initiatives.