MASTUL Foundation celebrates 11th anniversary
---
MASTUL Foundation
|
October 21, 2023
In the journey of compassion, the humanitarian organisation MASTUL Foundation celebrates its 11th anniversary on 19th October 2023 with street children, hardworking day labourers, and helpless senior citizens. This daylong event started at the MASTUL School and Shelter Home. The Founder and Executive Director of MASTUL Foundation Mr Kazi Reaz Rahman cut cakes with the students and spent some quality time with those young minds. The esteemed MASTUL Officials were also presented at that landmark celebration.
But the most attractive part of that day-long event was still waiting at Rabindra Sarobar. the place from where the MASTUL's journey began. Since the morning, a team of MSF (https://www.facebook.com/search/top?q=mastul%20social%20force) devoted volunteers took the stand at the centre of Rabindra Sarobar along with a bunch of street children who lived nearby this park.
The interesting part was the name MASTUL was not new to all of those young minds. Thousands of times they witnessed MASTUL's several occasions and were a part of that. Just after the arrival of the Founder and Executive Director of MASTUL Foundation Mr Kazi Reaz Rahman at Rabindra Sarobar, their joys knew no bounds.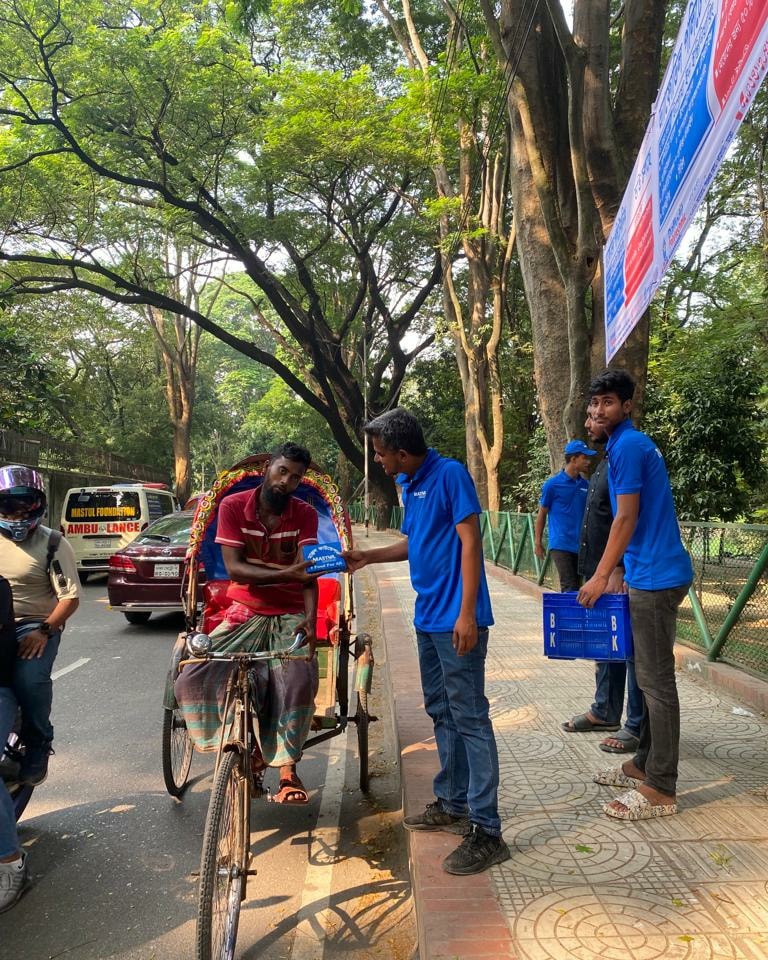 Mr Kazi Reaz cut cakes also with these street angles and distributed lunch packs towards them. He said, "11 years ago on this day, we started this journey from here with a bunch of underprivileged children. My initial plan was to provide books and pens to those young minds".
"Gradually, we built schools and shelter homes and also launched several programs for the sake of humanity. Yes, day by day, we are getting closer to our goal of establishing a good society. But still, we have to go through a long path." he added.
Apart from this, at MASTUL Mehmankhana, a massive number of day labourers, helpless senior citizens, the poor and orphans enjoyed a decent meal on this 11th anniversary.
To know more about MASTUL: https://www.mastul.net/wp-admin/post.php?post=7434&action=edit
It is worth mentioning, that after the formation of the MASTUL Foundation, they established their own school and shelter home, opened a special guesthouse for people in need named MASTUL Mehmankhana, launched an empowerment program to eradicate the unemployment problem (to know more about this, you can read this article To know more about this, you can read this article:https://www.mastul.net/news-event/mastul-empowerment-project-a-platform-to-be-self-reliant/), and launched several programs to serve the marginalized people and society in many ways.