MASTUL Foundation Celebrates Teachers' Day at MASTUL School: A Day to Honor and Appreciate Educators
---
MASTUL Foundation
|
October 10, 2023
In a heartfelt celebration, the MASTUL Foundation marked Teachers' Day at MASTUL School, bringing together esteemed MASTUL officials, dedicated teachers, and eager students. The students exposed their love and appreciation for their teachers by presenting flowers as tokens of gratitude.
Teachers' Day holds immense significance as it is a day dedicated to honouring the hard work, dedication, and pivotal role teachers play in shaping the future of our society. It serves as a reminder to appreciate and recognize their invaluable contribution to education and nation-building."
During the event, students captivated the audience with their performances, showcasing an array of talents. The enthusiasm and energy displayed by the students reflected their deep appreciation for their teachers and the joy of learning they have experienced under their guidance.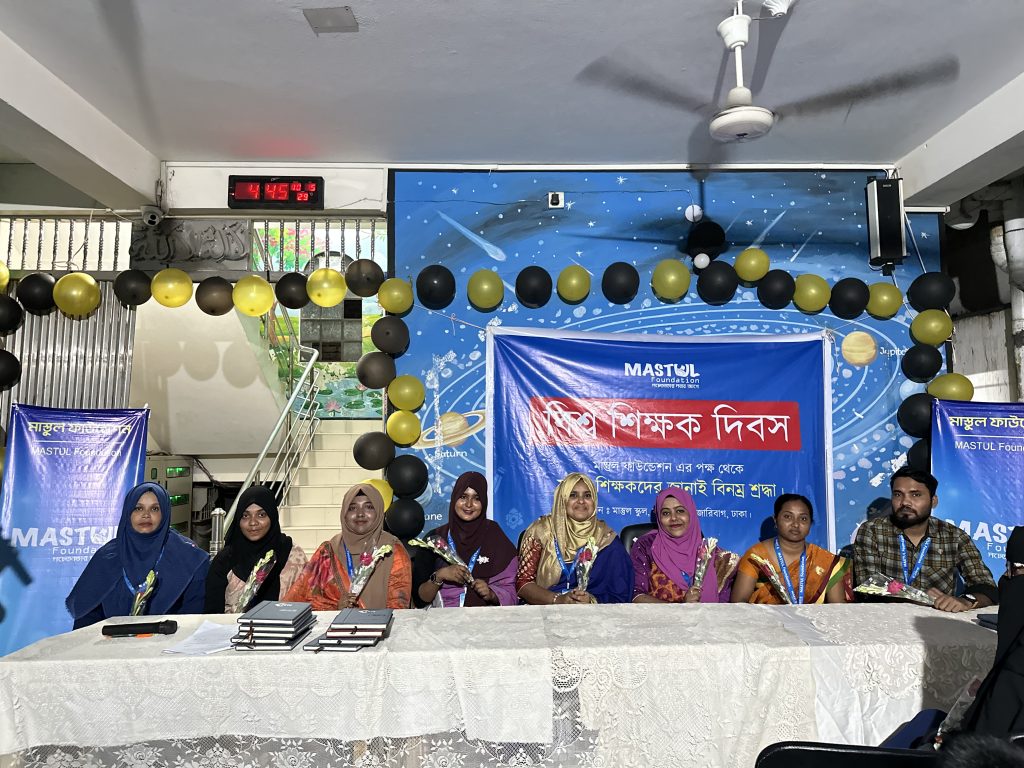 The teachers, on this special occasion, shared their dreams and aspirations with the students. They emphasized the importance of education and the vital role teachers play in nurturing not only academic growth but also character development. Teachers are the guiding lights who help shape the next generation, and Teachers' Day serves as a reminder of the profound impact they have on the lives of their students and society at large."
It is worth mentioning that the MASTUL Foundation operates its own school, shaping a brighter future for numerous students. Additionally, the organization is affiliated with various schools in Dhaka and across Bangladesh, offering educational resources and valuable insights to enrich the learning experience.