MASTUL Foundation distributed Food Packs to 30 disabled people 
---
MASTUL Foundation
|
April 15, 2023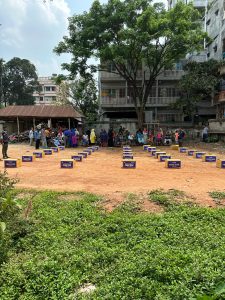 Khadiza could now walk herself since her childhood. On the other hand, young Robin is also unable to move after a horrific accident. Like Khadiza and Robin, there were also 30 people who had almost the same fortune. 
Either they cannot walk alone, have difficulties talking, or move or have any type of disabilities issue. The matter of plight their families are living below the poverty margin. They cannot afford proper care and treatment. Even they are deprived of getting proper nutrition.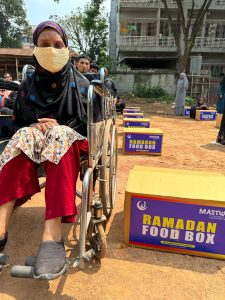 The thing to inform is that now all of them are living at CRP, Savar to take treatment through VASPA. MASTUL Foundation is also collaborating with them for the betterment of these people. 
Already a couple of weeks ago this humanitarian organisation provided wheelchairs for several disabled people through VASPA. Yes! MASTUL has a plan to do more for these people with special needs. Especially, in this holy month MASTUL targets to help them with free food support. 
Through this consistency, the volunteers of MASTUL meet with these mentioned people and their families. All of them got free food packs that contain the necessary commodities like rice, rental, oil, etc.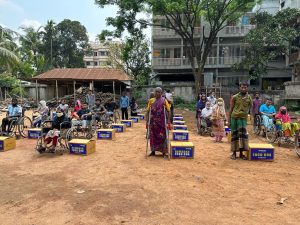 "The purpose of this food program is to stand next to them and their families to celebrate this holy month without any hassle." Said a spokesperson of MASTUL.  Yes! After getting this aid they were very delightful and very thankful to MASTUL.