MASTUL Foundation Empowers Underprivileged Communities with Life-Changing Donations
---
MASTUL Foundation
|
May 17, 2023
MASTUL Foundation is always devoted to uplifting the lives of the less fortunate community. Especially, this voluntary organization has taken the initiative to eradicate the curse of poverty from society through the "MASTUL Empowerment Project." Furthermore, this humanitarian organization also have a plan to ensure a better life for people with special needs.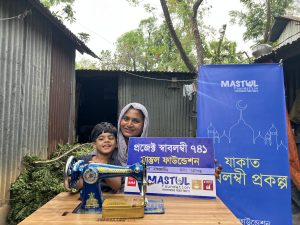 From this consistency, MASTUL's recent assistance drive witnessed five wheelchairs to impoverished disabled individuals at Savar's residence. Definitely, this generous support will play a massive role to reduce their plight for a little bit. Because, the MASTUL Foundation firmly believes that each and every person, regardless of physical handicraft, has the right to lead a better life.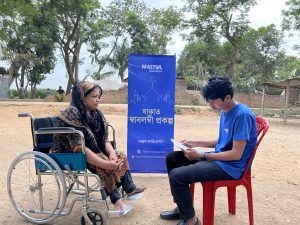 Furthermore, in an effort to promote self-sufficiency, MASTUL also distributes sewing machines to some selected beneficiaries at the same location.  Additionally, MASTUL Foundation extended its support to another beneficiary to establish a poultry farm. Mr Kazi Reaz Rahman, the Executive Director of the MASTUL Foundation, expressed his gratitude towards the donors and supporters whose contributions made these initiatives possible.
He emphasized the organization's unwavering commitment to serving disadvantaged communities, stating, "We firmly believe that every person deserves the opportunity to thrive. By providing these essential resources, we hope to empower individuals and enable them to create positive change within their lives and communities."