MASTUL Foundation is proactive regarding awareness
---
MASTUL Foundation
|
May 6, 2023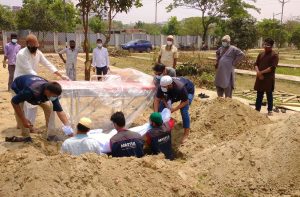 MASTUL Foundation provides Ambulance services, oxygen services, and funerals of dead bodies to poor and helpless people. During the horrific covid-19 crisis, even family members and close relatives refused to take responsibility for the funeral of the dead people who died in Corona.
At that crucial time, MASTUL Foundation took responsibility for the last rites of the dead, with due religious sanctity. Almost MASTUL Foundation buried 1000 dead bodies, and it becomes possible for your support. 
We also take responsibility for underprivileged children and ensure them free education. We have a shelter house for orphans where they are enjoying all their fundamental rights.  At MASTUL Madrasa the Hifz students are dreaming to be the Hafiz of the holy Quran. Besides this, we also provide general education, vocational education, and the chance for recreation.  MASTUL has taken several initiatives to make these children ideal citizens of society.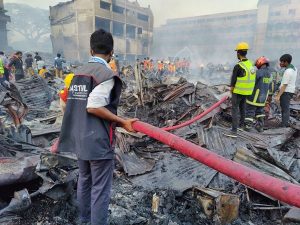 Every day almost hundreds of day labours are enjoying a free meal at MASTUL Mehmankhana, and this Ramadan, MASTUL Foundation feed overall 75,000 fasting people. In several areas, we distributed 40 taka iftar packs and Eid drees to needy people, totally free of cost.
Yes! We did this, through the Sadaka and donations from our respective partners. 
In any kind of social and national crisis, we ensure a quick response to make the situation under control.  Especially, in Sylthet, Sunamganj, Kurigram and several districts we provided all the required support to the victims. 
We empowered and rehabilitated almost 300 flood-affected victims. Sacrifice meats and other daily commodities were given to these victims during the Eid-ul-Azha. We are highly grateful to all of our respective partners who collaborated with our activities.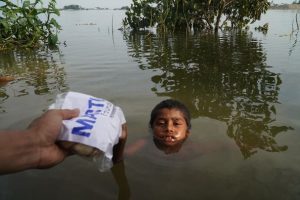 MASTUL Foundation is a humanitarian and non-profit voluntary organization that works for poor and helpless people.  When we take the initiative, get next to us many supporters, well-wishers, and a massive number of devoted volunteers. Our commitment is our oath.  We are always ready to serve the country.  MASTUL Foundation is proactive regarding awareness.