MASTUL Foundation organised a soft dirk distribution campaign regarding May Day
---
MASTUL Foundation
|
May 2, 2023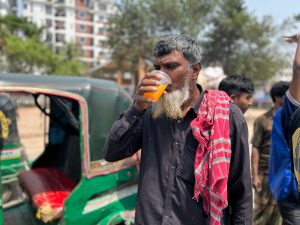 On May Day, MASTUL Foundation organised a distribution event to provide soft drinks to day labourers in the local area. The event took place at the Rayer Bazar, Dhaka, and was aimed at providing refreshments to the workers who often work long and tiring hours in the heat.
This charity organisation had partnered with several local supporters to provide soft drinks, which were distributed for free to the labourers. The event was well-organized, with volunteers from the organization overseeing the distribution of the drinks to ensure that they were distributed fairly.
The event was attended by a large number of day labourers who were grateful for the refreshments. Many of them expressed their appreciation for the humanitarian organization MASTUL Foundation that had supported the event. They noted that the soft drinks were a welcome relief from the heat and that they helped them to stay hydrated while they worked.
"May Day is an important reminder of the struggles of workers in the past and the ongoing struggle for workers' rights and social justice. It is a day to celebrate the contributions of workers and to renew the fight for a better world." Said Kazi Reaz Rahman, Founder and Executive Director of the MASTUL Foundation.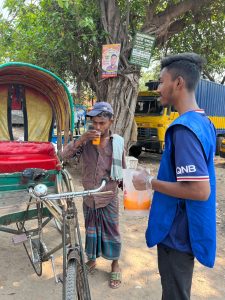 In addition to distributing soft drinks, MASTUL Foundation also used the event as an opportunity to raise awareness about their work and to encourage donations. They had set up a booth at the event where they provided information about their programs.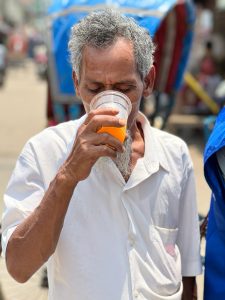 Overall, the soft drink distribution event was a success. It provided much-needed refreshments to day labourers on May Day and helped to raise awareness about the important work that the MASTUL Foundation is doing in the local community.
The event was a testament to the power of community partnerships and the importance of supporting those who work hard to make a living.