MASTUL Foundation takes the initiative to rebuild the unbuilt and damaged Mosques in several areas of Bangladesh 
---
MASTUL Foundation
|
May 22, 2023
In a heartfelt endeavour, the MASTUL Foundation has taken a momentous step towards reconstructing unbuilt and damaged mosques across various regions in Bangladesh. Mosques hold profound significance as a holy place of worship for Muslims. However, it is disheartening when this place is unusable due to various circumstances.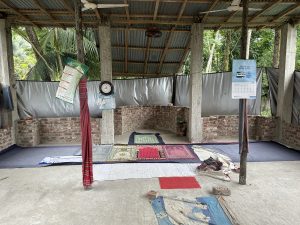 Recent statistics have revealed a significant number of mosques in Bangladesh have remained unfinished due to financial constraints. In light of this pressing issue, the MASTUL Foundation has embarked on a noble mission to rebuild these mosques, symbolizing their unwavering commitment to the well-being of the community.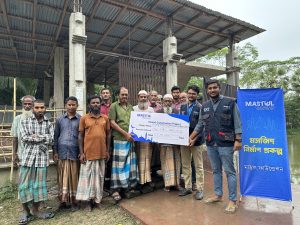 Initially focusing on the Potuakhali and Borguna areas, this humanitarian organization has identified five mosques that are currently unable to facilitate prayers due to incomplete construction.
Working in close collaboration with local partners, the MASTUL Foundation has engaged in fruitful dialogues with the mosque committees, forging agreements to restore these Mosques. As a testament to their dedication, MASTUL officials have handed over cheques to the responsible committees, ensuring the necessary financial support for the reconstruction process. 
Founder of the MASTUL Foundation, Mr Kazi Reaz Rahman, expressed his vision, saying, "Step by step, we have a comprehensive plan to rebuild all the damaged mosques in Bangladesh, ensuring a safe and hygienic environment for ablution and prayer."