MASTUL Foundation Transforms Lives in Barguna District through Empowerment Initiatives
---
MASTUL Foundation
|
May 25, 2023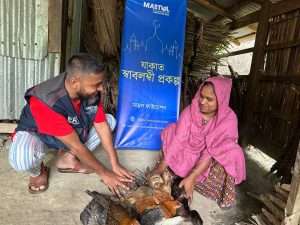 A considerable number of beneficiaries from Bamna, Barguna got cattle, sewing machines, seeds, and cash capital from the "MASTUL Zakat Empowerment Project". With the collaboration of local partner Sunam Bangladesh, MASTUL provides this mentioned support to almost 9 families in that region. 
The perspective of these mentioned supports is to make them self-sufficient and uplift their life. Through these, all of these beneficiaries will get a source of income. Hopefully, it will play a massive role to eradicate poverty. Gradually, also it will make a massive grade of positive impact on society and the national economy.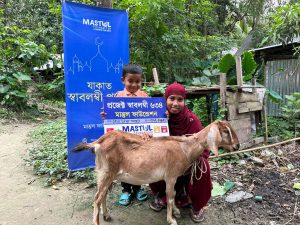 MASTUL Founder and Executive Director Kazi Reaz Rahman stated, "We have the plan to spread our Empowerment Project" all over the country to make people self-sufficient and develop the national economy". 
"We are doing a pivotal role to improve the lives of the underprivileged community. But only donation-based support cannot help to improve their current condition. we at MASTUL Foundation have taken the initiative to make people self-reliant through our Zakat Empowerment Project"   he also added.