Emergency Food Support for Poor & Lower Middle-Class Families Who Have Been  Affected Financially Due to COVID-19 
---
Mastul Foundation
|
May 9, 2021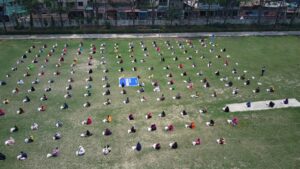 Background
Corona is financially influencing the poor and middle classes in a negative way. As a result of the pandemic, many people have lost their jobs and are unable to feed their families. Suffering as a result of hunger is prevalent among children. As a result, IDLC and MASTUL have decided to collaborate and feed 1000 families divided into different phases.
Summary of Phase One
250 underprivileged and middle-class people were given food bags for their families that cost 705 taka each. The bags contained rice, pulse, oil, potatoes, salt, onions, soap, and sugar. The distribution of food took place in two locations. The first location is Hazaribagh leather collage field and 216 people received food there. The second location is Dhaka Uddan and there, 34 people were given food. Phase one has successfully ended on the 8th of May, 2021. The cost food package was covered by IDLC Bank and the distribution work was done by MASTUL Foundation Volunteers.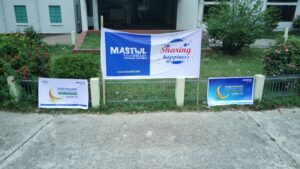 Case Study from Phase 1
Lili has children who barely get anything to eat all day as the bread earner of the family is unemployed. As a result, the kids go to their friend's houses to eat but Lili does not want her children to ruin relationships with their friends over food as others too are struggling in this pandemic. Lili told her children to be disciplined and fast in the month of Ramadan and pray to Allah for a positive change. Andalib states that the food distribution program was the positive change that she was praying for.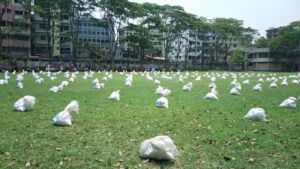 What is Next!
As Phase one has been implemented successfully, we are left with phases two, three, and four. IDLC and MASTUL will deliver 750 family-sized food packages to underprivileged and middle-class people in the phases to come. Given the efficiency of phase one, MASTUL is humbly requesting that more food should be distributed as the need for food is much higher than what we target to satisfy.