MASTUL Zakat Empowerment Project for Bongobazar fire-affected victims- An initiative to turn their tragedy into an opportunity
---
MASTUL Foundation
|
May 7, 2023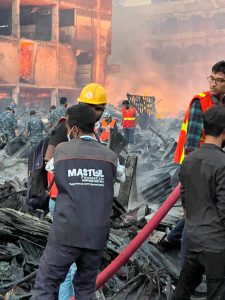 The devastating fire accident at Bongobazar has destroyed almost 6 markets and many dreams turned into ashes! These victims with little to no means of supporting themselves or their families.
In response to such incidents, MASTUL Foundation has stepped up to help these victims rebuild their lives. This report aims to explore the potential benefits of such an approach and the steps that can be taken to make it happen.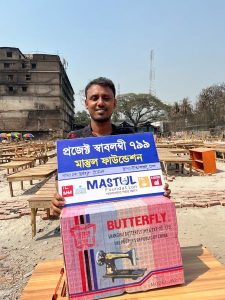 The aftermath of that fire accident can be overwhelming for victims, who may have lost everything they had worked hard for. This can leave them feeling helpless, hopeless, and unsure about their future.
However, empowering them can give them a new sense of purpose and help them regain control over their lives. By establishing their own businesses, they can generate income, create jobs for others, and contribute to the local economy.
After assessing the level of losses, MASTUL Foundation has established a list of the victims and planned to provide sewing machines. Besides this, MASTUL also ensured that the beneficiaries are getting all types of logistic support, mentoring, and regular monitoring.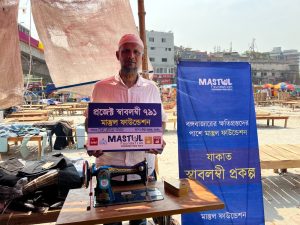 "Empowering fire accident victims as businessmen is a sustainable and impactful way to help them rebuild their lives and contribute to their communities. With the right support and resources, they can turn their tragedy into an opportunity and become successful entrepreneurs.
The humanitarian organization MASTUL Foundation can play a vital role in providing them with the necessary tools, funding, and mentorship to achieve their goals." Said Mr Kazi Reaz Rahman Founder and Executive Director of MASTUL Foundation.