Praava Health and MASTUL Foundation organized free health services at Baraikhali Mastul School
---
Mastul Foundation
|
November 21, 2022
Praava Health and MASTUL Foundation organized a free health service at Baraikhali Mastul School.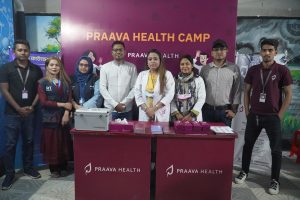 More than six hundred families in the Baraikhali area have been given free health check-up services under the supervision of two expert doctors in the premises of Mastul School in collaboration with Praava Health.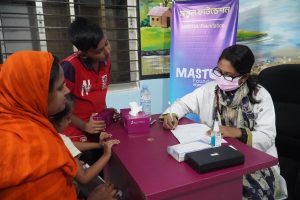 The officials of MASTUL Foundation and Praava Health were present to give advice. All work tirelessly to expedite medical care.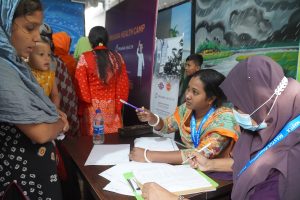 Free health check-up services were running on Saturday from 2 p.m. to 7 p,m, where more than six hundred patients and their family members consulted experts for various medical problems.
Since the beginning of the journey until the present, Praava Health has offered free services to the needy. The response from everyone has truly surpassed our expectations. Many thanks to the MASTUL Foundation's officials and volunteers for their excellent organization of our free healthcare program.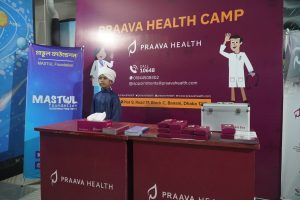 Kazi Riaz Rahman, executive director of MASTUL Foundation said, "We are extremely pleased to offer free services to the patients of Baraikhali who are in need of assistance. Many appreciation to Praava Health's officials for their proactive approach. We appreciate the skilled doctors' patience in giving patient care. All of the medical staff members were courteous and cooperative with everyone.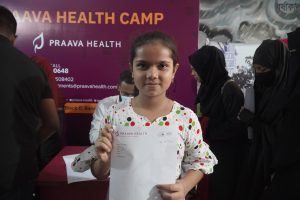 Gynecologist specialist-Dr. Shajia Fatema Zafar and Pediatrics specialist- Dr. Laila Nurun Nahar were present on the program.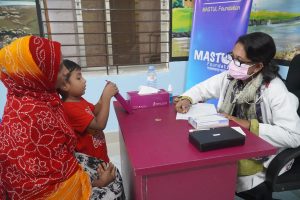 Note, MASTUL Foundation has been working to improve the quality of life of the underprivileged people of the society since 2013. One of the projects of which is burial shroud service.