Provision Of Monthly Food And Educational Materials To Disadvantaged And Orphaned Children
---
Mastul Foundation
|
February 28, 2021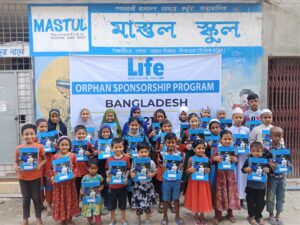 Today, educational material, food, and money were distributed to the orphans of the MASTUL Orphanage. It was a combined effort by MASTUL Foundation and Al Khair Foundation.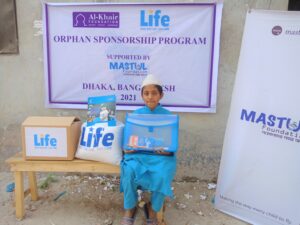 The Al Khair Foundation was supported by, an international NGO. And it was because of that we were able to provide support to the orphan children at MASTUL Orphanage.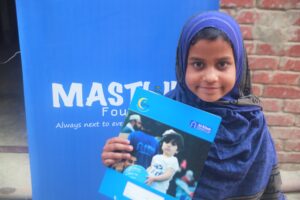 The orphan children received educational material, stationery, rice, lentil, salt, sugar, cooking oil, soap, 500 Taka each, and more. The rations will last for three months after which they will receive support once more.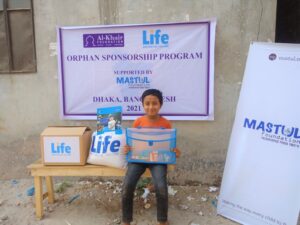 The combined effort of the MASTUL Foundation and the Al Khair Foundation will continue regularly. The program was long-awaited. Corona was the cause of the delay. If not for the pandemic, the program would have taken place earlier.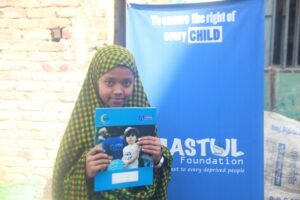 It was heartwarming to see the children have fun. They were playing a game in which one child would try to make the other laugh. It was especially heartwarming to see a young girl point out the teachers and calling them mother and father. It shows that the orphan children are loved in the MASTUL Orphanage.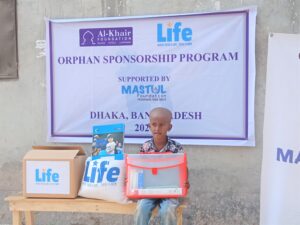 Though the MASTUL Orphanage is a place of happiness, there are still countless orphan children on the streets who barely get anything to eat, let alone love and affection. Please Support us so that we can expand the orphanage and facilitate more orphans desperately in need of support. 
To find out more about how you can donate or get involved, visit the MASTUL FOUNDATION Facebook page.