Shakib Al Hasan Has become the Honorable Advisor of MASTUL Foundation
---
Mastul Foundation
|
March 27, 2021
We all know Shakib Al Hasan as the word famous cricketer who has captivated millions all across the globe. However, very few of us know about his acts of generosity and his dedication to help those who are distressed and in need of help.
Shakib Al Hasan always had a heart of gold but when Corona was at its peak he did something unexpected and exceptional. He took the initiative to start the Shakib Al Hasan Foundation, An organization that is dedicated to helping humanity. With their help, many families have been assisted and directed towards a better life.
The best cricketer in the country and arguably in the world started working for the development of society through this foundation but his vision to help humanity did not stop there. Shakib has joined MASTUL Foundation to further the scope of developmental work, reach a greater audience in need of help and unify organizations with a common goal to help the helpless.
The news of his involvement with the MASTUL Foundation was announced on MASTUL's verified Facebook page. The objective of the MASTUL Foundation is to come forward and help those who are disadvantaged in society. Shakib will be associated with all the good work that MASTUL Foundation is doing as an advisor.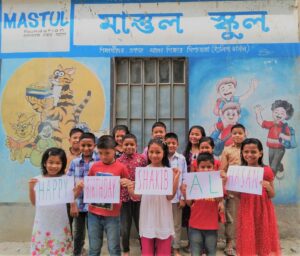 MASTUL Foundation stated, "we are delighted to announce Shakib Al Hasan, Bangladesh's national cricketer and one of the best all-rounders in the world, as an honorary advisor to the MASTUL Foundation"
MASTUL Foundation also mentioned that they are going to work in coordination with Shakib Al Foundation. The sole purpose of the collaboration is to serve the disadvantaged people in society who are lagging behind. 
MASTUL Foundation thanked Shakib sincerely with deep respect for all that he does for the nation on the cricket field and the underprivileged people all around us. He has been with MASTUL Foundation since the Corona Outbreak and his effort and generosity are priceless. His association with MASTUL Foundation as an advisor ensures that the relationship will live on for many years to come.