Shishu Mela Sarabela- A Day of Celebration for Mass Children
---
Mastul Foundation
|
January 10, 2022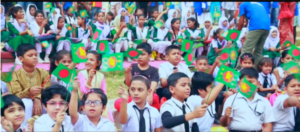 On the 29th of January, the program of Shishu Mela Sarabela will once more gather thousands of children in a cultural phenomenon that is the essence of Bangladesh. Art competitions, Puppet and magic shows, dance performances, comedy and a lot of bonding among children all across Dhaka is all part of a full day of Shishu Mela Sharabela.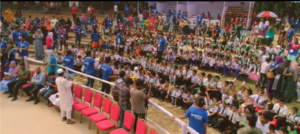 The program will take place on Saturday, 29th of January, 2022, from 9 am to 6 pm at Rabindra Sarobar, Dhanmondi Lake. There will be lots of gifts for young minds. Come and Join with us and enjoy your childhood with your children. You can also fill out the following online form to become volunteers, partners or have your child participate in competitions. http://shorturl.at/bBNSZ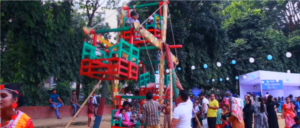 Children are taking over & turning the world blue- 
Every last child in the gathering has the potential to change the world. It is the awareness we empower children with,  that makes the future of the world brighter. We can build a closely-knit community of future adults that disregards inequality as a result of bonding and sharing from an early age. Come and join with your children in Shishu Mela Sarabela and enjoy the with your children securing a better future for all children in Bangladesh.