MASTUL Foundation Distributed wheelchairs to 5 disabled people
---
MASTUL Foundation
|
March 28, 2023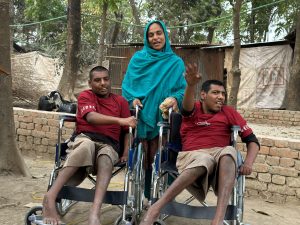 Jannat is unable to move from her birth. Shahnaz Begum has almost the same condition. On the other hand, Hasa, Kajal Banu, and Md Alamin have been suffering from cerebral palsy disease. 
Yes! A matter of regret that all of these mentioned people are unable to move! And their family is living below the poverty margin. Therefore, they are not getting the opportunity for proper treatment.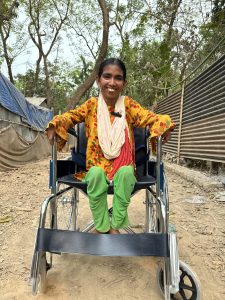 … And MASTUL Foundation identified its issues through the  VESPA. After considering their overall, condition, MASTUL had taken the initiative to stand next to them. From this consistency on March 18, 2023, all of these mentioned people got wheelchairs from MASTUL Foundation. Hopefully, it will help them to move and reduce their suffering for a little bit.